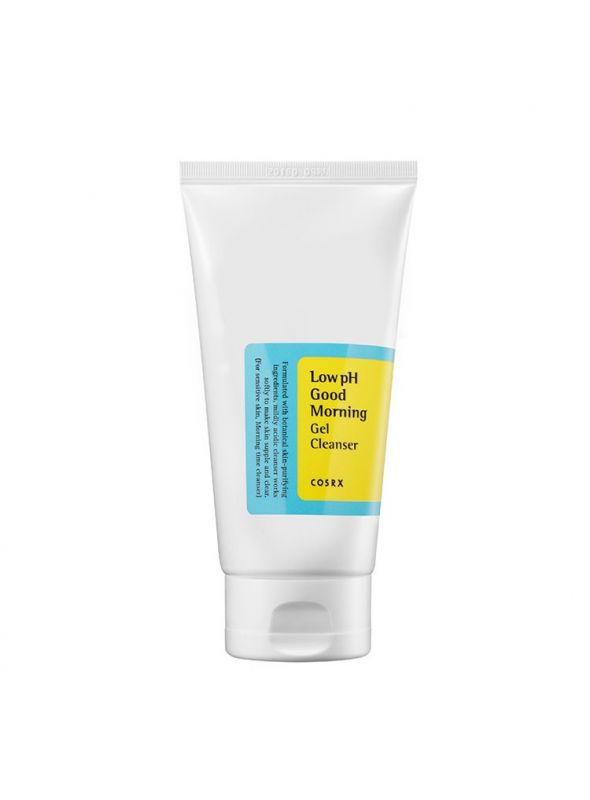 Product added to your favorites list
Add this product to my list of favorites.
Low pH Good Morning Gel Cleanser

· Facial Gel Cleanser
· Low pH optimal for skin
· Specially for sensitive skin
· Size: 150ml
Order it before 13:00 and receive it on jueves*
You collect 12 Queen Points +info
Cosrx Low pH Good Morning Gel Cleanser is a super gentle cleanser that's great for your morning wash, this low pH formula gel cleanser doesn't strip your skin of its natural oils and contains purifying botanical ingredients and mild acids to gently cleanse your skin to its most supple and clear texture. This gentle cleanser is made with all natural ingredients to soothe, exfoliate, and hydrate. Its formula with a pH 5.0 ~6.0 similar to skin's natural pH level was designed to restore the optimal pH balance to the skin to cleanse without the irritation. It's great for any skin type and specially for sensitive skin. It contains tea tree oil to control oily skin and shrink pore size, also contains natural BHA to refine skin texture.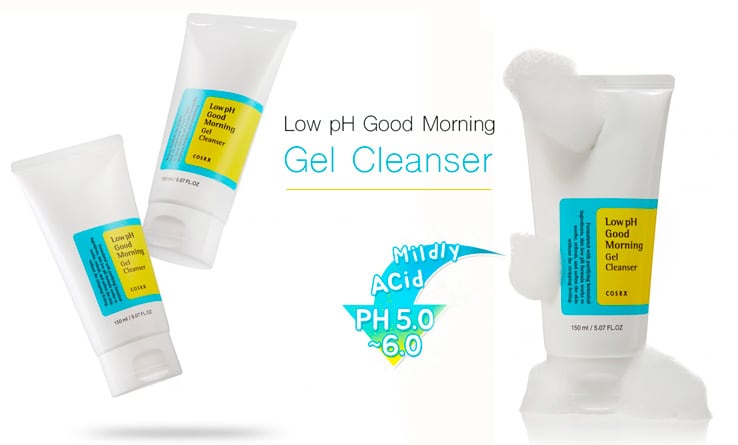 With the optimal pH for the skin, this cleanser not only restores the optimal balance to reduce irritations, it deeply cleanses without you or your skin noticing. By gently removing overnight build-up of sebum and dead skin cells, the Low pH Good Morning Gel Cleanser helps you get a refreshing start on your day.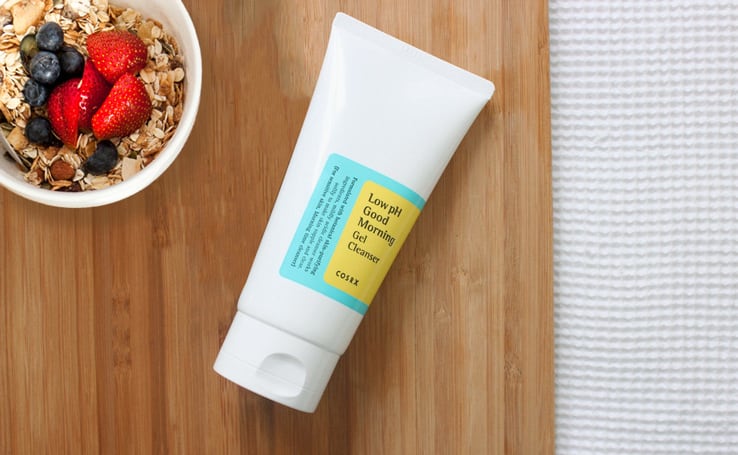 WHY choose Cosrx Low pH Good Morning Gel Cleanser?
Human skin's natural pH is around 5. This slightly acidic environment offers ideal environment for skin. Don't get yourself fooled! Washing with water only in the morning is not acceptable even after the perfect wash day before at night! Skin produces dead skins and sebum while you sleep. Mildly acidic cleanser softly removes those wastes and leaves skin hydrated all day long.
With Low pH Cleanser, make your skin environment healthy and protect your skin barrier.
Strongly recommended to use our cleanser if you have following concerns:
· Easily irritated even with a slight stress.
· Feels stretched after wash, it feels too harsh.
· Becomes super dry in the afternoon or feel your skin dehydrated.
· Flaky skin.
· Looking for a safe product because of routine visit to skin clinic.
· Feels uncomfortable with normal cleansers on the market.
- How to use: Gently massage a small amount of Low pH Good Morning Gel Cleanser on wet skin. Rinse with lukewarm water. Pat your face dry, and continue with your next skin care steps.
Find more products in the same category: