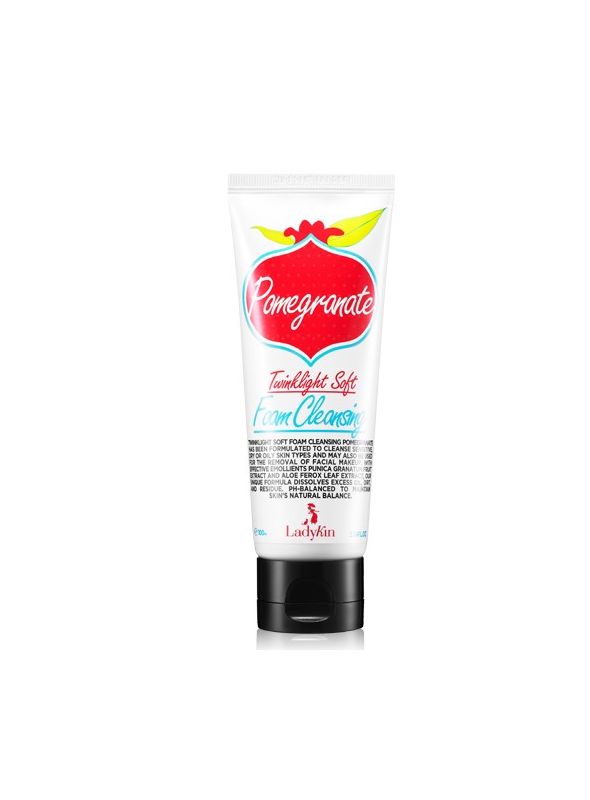 Product added to your favorites list
Add this product to my list of favorites.
Twinklelight Soft Foam Cleanser

· Facial Foam Cleanser
· Pomegranate & Aloe
· Cleans pores & give vitality
· Size: 100ml
Order it before 13:00 and receive it on lunes*
You collect 9 Queen Points +info
Ladykin Twinklelight Soft Foam Cleanser Pomegranate has been formulated to cleanse sensitive, dry or oil skin types and may also be used for the removal of facial makeup with effective emollients Pomegranate fruit extract and Aloe extract. A unique formula that dissolves excess oil, dirt and residue. Gives healthy skin and refreshing feeling by controlling dead skin cells and provides an effective pore control and helps keep clear of acne blemishes. Ph-Balanced to maintain skin's natural balance.
Provides a rich and soft lather. An hypoallergenic moist cleansing, with smooth feeling as applying moisture foam, the soft red capsule removes old dead skin cells and wastes thoroughly and keeps as fresh skin tone. Take pleasure of this vital skin care. Pomegranate extract and aloe vera extract that are rich in vitamin and mineral help to care dead skin cells and pores, give vitality to tired skin through the supply of nutrition and moisture deep into the skin, and manage as elastic and radiant skin. It is 100% paraben free and mineral oil free.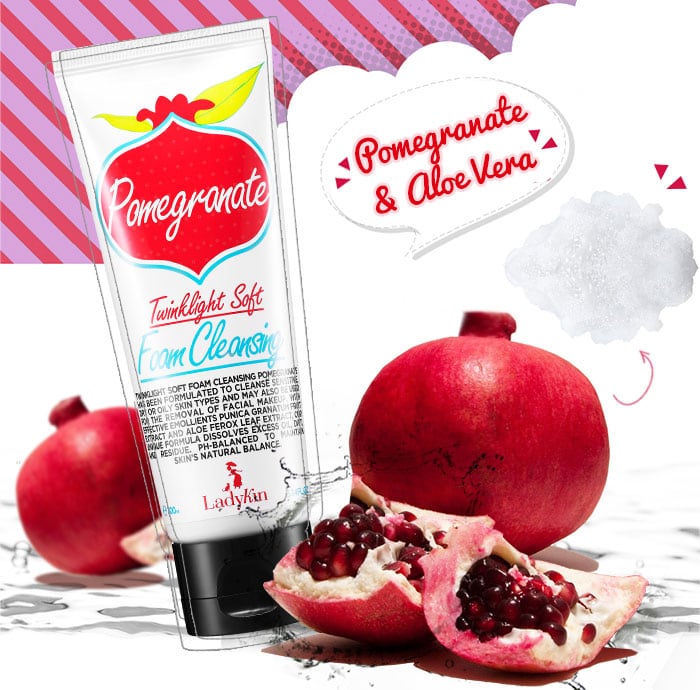 - Benefits: Cleanses, Pore Control, Removes Keratin, Remove old skin cells, Natural extracts, Smoothes, Brightens
- How to Apply: Pump a proper amount of Clear Cleansing Foam. Massage over face and then rinse off thoroughly.
Find more products in the same category: