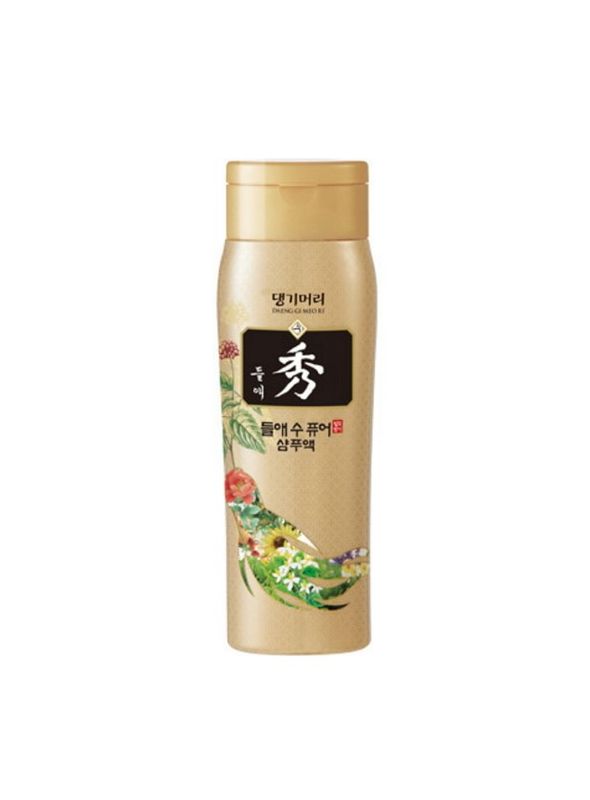 Product added to your favorites list
Add this product to my list of favorites.
Dlae Soo Pure Shampoo

· Sulfate-free shampoo
· Oriental medicinal herbs
· Balances, Heals, Anti-Loss
· Size: 200 ml
Order it before 13:00 and receive it on viernes*
You collect 12 Queen Points +info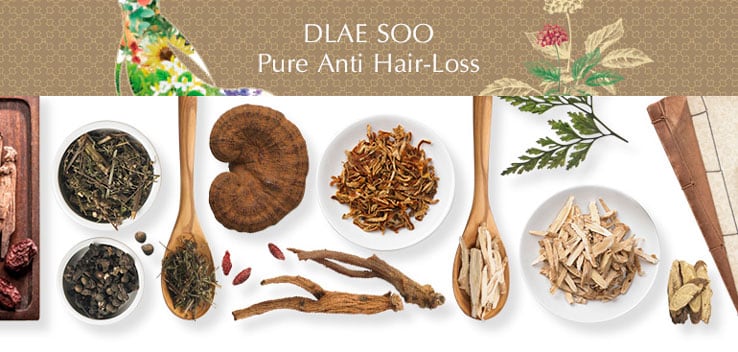 DAENG GI MEO RI DLAE SOO PURE Shampoo a new line of ultra pure hair treatment, formulated with a rich mixture that combines 20 different types of medicinal herbs with 20 types of natural extracts for a super complete care of your hair that moisturizes, balances the root, heals, strengthes and prevents the hair loss. Its pure and respectful formula is designed to care the most sensitive skin and hair, so it has been formulated avoiding any type of irritant or toxic ingredient, it also does not contain any type of sulfate, for an ultra-soft and respectful cleaning that takes care of your hair.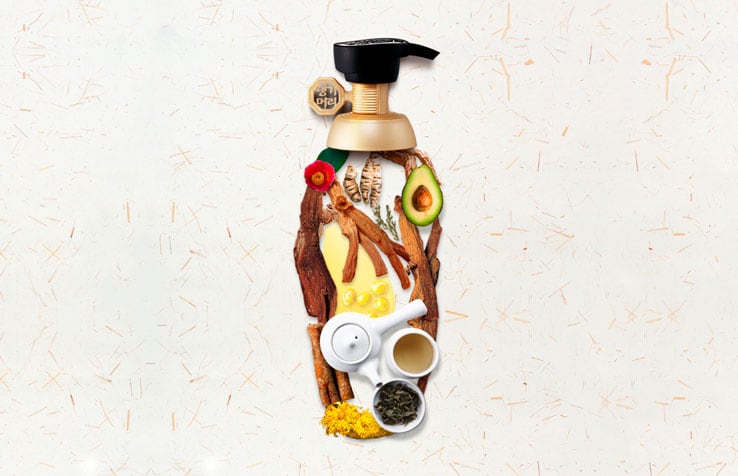 Its formula contains more than 33% of active extracts of medicinal herbs, some of them are:
Horsetail, Eucalyptus Extract, Artemis Extract, Sashou Extract, Mulberry Leaf Extract, Sukjihwang Extract, Rhodiola Extract, Korean Red Ginseng and Ginseng Extract, Green Tea Extract, Leaf Lobe Extract, Extract of Iris, Ganoderma Extract, Angelica Extract, Cinnabar Extract, Fennel Extract, Peony Extract, Sophora Flavescens Aiton, Gugija Extract, Omija Extract and Gardenia Extract.
This rich infusion of herbs has been combined with a high concentration of Korean Red Ginseng that supplies abundant nutrition to the hair from the follicle, has astringent properties and reduces scaling. It also contains important anti-oxidant ingredients, which protect the skin and do a detox effect on the scalp.
Thanks to Keratin and Panthenol, it effectively increases the retention capacity of hydration, strengthens the scalp and helps repair the structure of damaged hair fibers and cuticles, to restore, soften and repair hair health. It is an effective treatment product, capable of slowing hair loss and stimulating its growth, as well as paying attention to scalp problems, soothing irritation, itching, reducing dandruff and the feeling of tightness.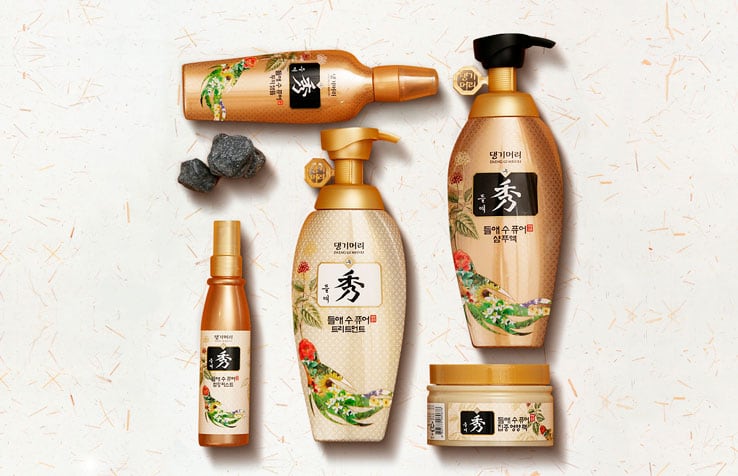 This shampoo is enriched with a lot of herbs with purifying and natural antiseptic properties, such sage, mint, tea tree, rosemary, eucalyptus, apple, pineapple, lemon and grapefruit, to relax, provide a pleasant sensation of freshness and balance excess of sebum in the hair root. In addition other of its natural components, such as rooibos, aloe vera, royal jelly, pomegranate, Centella Asiatica and lavender, together with the power of camellia oil and sunflower seeds, care and return the shine, softness and silkyness to your hair providing abundant nutrition and vitamins.
Enjoy its soft and relaxing aroma of oriental herbs in each wash. Its color is typical of its natural compounds, it does not contain artificial colors. Its formula does not contain: parabens, sulfates, silicones, artificial pigments, triethanolamide, CMIT / MIT, Benfenones, BHT, PEG, etc ...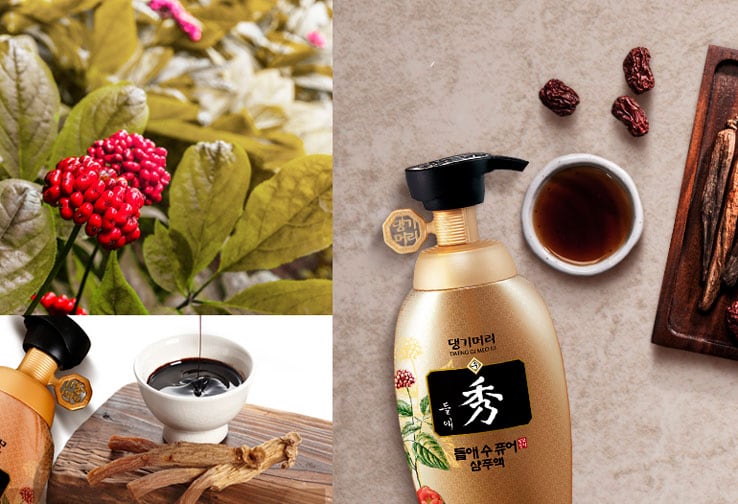 - How to use: Wet hair and scalp with warm water, apply moderate amount of shampoo on hair and scalp and create foams by softly massage using fingertips for scalp and palms for hair. Thoroughly rinse in lukewarm water. Repeat for best results.
Find more products in the same category: