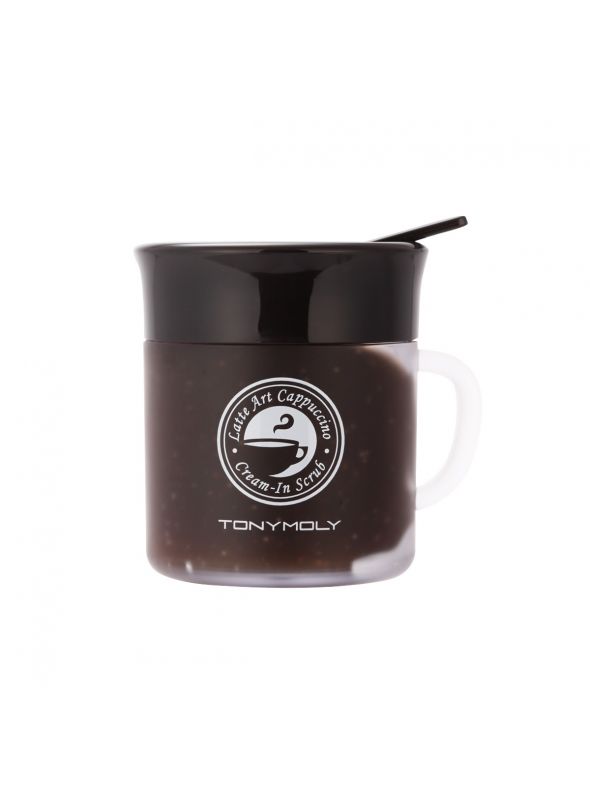 Display all pictures
Remove this product from my favorites
Add this product to my favorites
Latte Art Cappuccino Cream-In Scrub

· Massage facial scrub
· Remove dry dead cells
· Coffee and Milk extracts
· Size: 95g
Collect 17 Queen Points buying this product.&nbsp+info
Tony Moly Latte Art Cappuccino Cream-In Scrub is a rich facial scrub contains a comforting blend of coffee and milk extracts, providing gentle exfoliation while keeping skin well-moisturized. Removes waste in pores. The aha ingredient in milk and the scrub grains will keep your skin smooth and healthy.
A color changing scrub that has both a massaging effect as well as an exfoliation effect.
1. A scrub that can remove dry dead skin cells and give you a massaging effect.
2. Instant heating and color changing effect. Visual and tactual.
3. Hypo-allergenic scrub with a sweet coffee smell. Applicable to all skin types.

- Benefits: Exfoliates, Firms, Brightens, Soothes, Smoothes, Massaging effect, Clean pores, Sweet coffe smell
- How to use: Spread the product softly on your face and gently massage scrub on dry skin using slow circular movements. When the color changes, cleanse off with warm water. Be delighted with the soft coffee scent wafting around your skin.
Find more products in the same category: