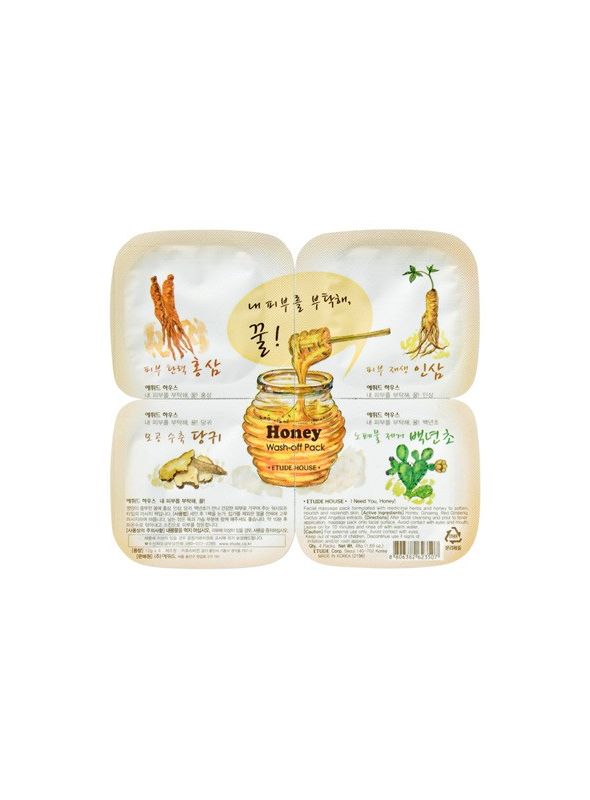 Remove this product from my favorites
Add this product to my favorites
I Need You, Honey! Wash-off

· Wash Off Mask
· With Medicinal Herbs & Honey
· Creates a smooth & young skin
· Size: 48g
Collect 4 Queen Points buying this product.&nbsp+info
Etude House I Need You, Honey! Wash-off Pack this is a facial massage pack fomulated with medicinal herbs and honey to soften, nourish and replenish skin.
It comes in a pack of 4 containing active ingredients: Honey with Red ginseng, Ginseng, Angelica and cactus extracts. Honey has moisturizing benefits. Red ginseng is used to increase skin elasticity. Ginseng is used to rejuvenate skin. Angelica extracts help tighten pores and cactus extracts remove skin dirt.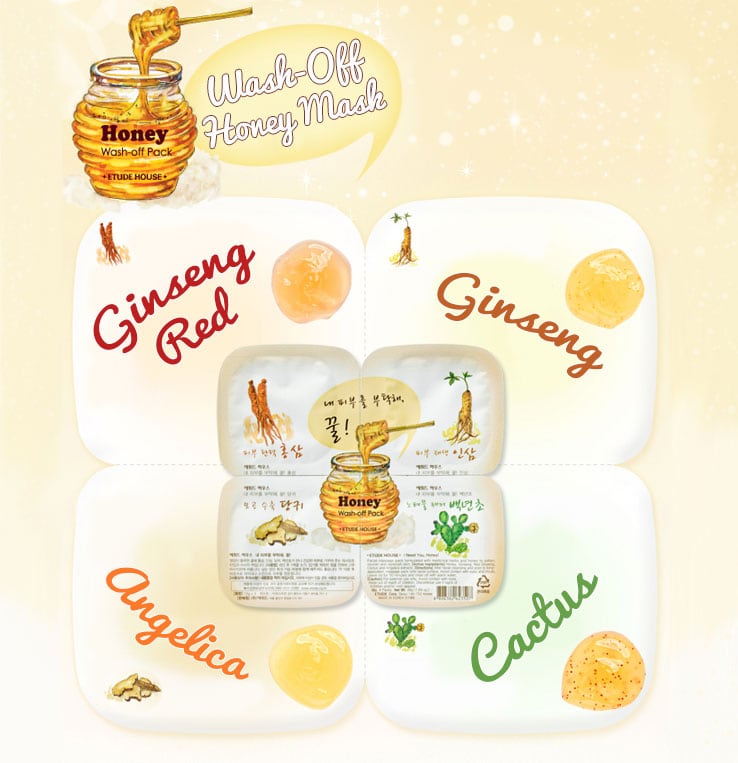 - Benefits: Moisturizes, Increases skin elasticity, Nourishes, Softens, Brightens, Anti-aging, Tightens
- How to Apply: After cleansing, gently massage mask onto facial surface for 10-15 minutes. Avoid contact with eyes and mouth. Wash off with lukewarm water.
Find more products in the same category: