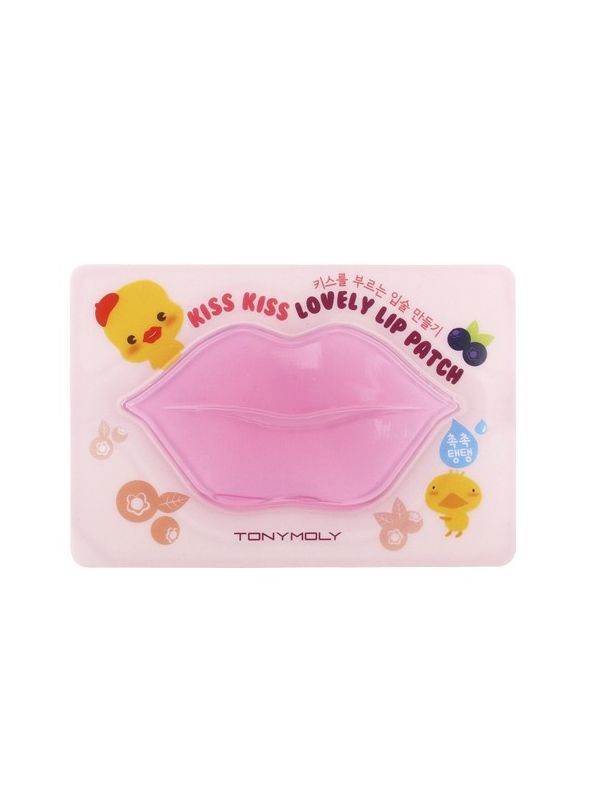 Remove this product from my favorites
Add this product to my favorites
Kiss Kiss Lovely Lip Patch

· Jelly Lip Mask
· Smooth & flexible lip skin
· Intensive nourishment
· Size: 10g
Collect 3 Queen Points buying this product.&nbsp+info
Tony Moly Kiss Kiss Lovely Lip Patch this hydrogel lip mask with a berry complex that contains vitamin and various mineral that take care of dry and dull lips and skin around mouth. Keep your lips in prime condition with this hydrogel lip patch infused with bearberry leaf, strawberry, blackberry and blueberry extracts that contain enriched Vitamin C to help plump and firm up lips. Natural moisturizing ingredient and collagen permeate are penetrated into the gap of rough lips and help care resilient and healthy by supplying intensive nourishment. This mask creates moisturized and resilient lips. Strawberry flavor keeps lips thoroughly kissable and sweet.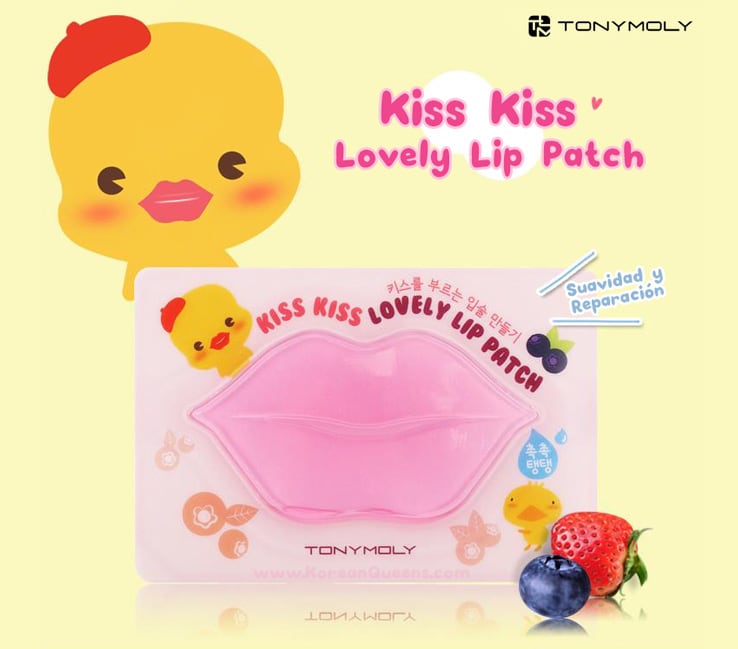 Lips shape of gel patch in large size covers not only dry lips but also all over dull mouth to soothe sensitiveness. Cooling feeling offers pleasant tension to create smooth and flexible lip skin.

♡ Ingredients:

- How to use: After cleansing, adjust skin with toner. Open a package and pull out lip patch. Fit to lips. After 15-20 minutes, remove a patch and pat the remainder essence lightly with hands for absorption.

Find more products in the same category: