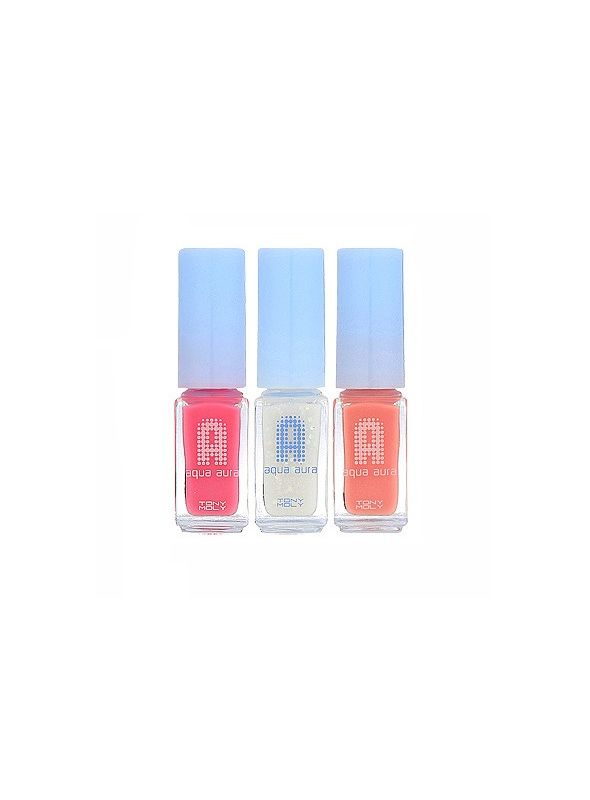 Remove this product from my favorites
Add this product to my favorites
Aqua Aura Nail Kit

· Nail Set
· 3 Vivid & Clear colors
· Water drops effect
· Smooth covering
Order it before 13:00 and receive it on lunes*
Collect 9 Queen Points buying this product.&nbsp+info
Tony Moly Aqua Aura Nails
A moist nail set that express variously a nail that looks like a one having water drops. A top of summer moisture sparkle for nails. Clear and vivid coloring and smooth covering.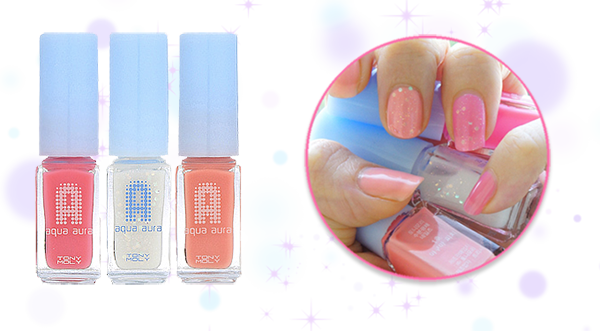 - Colors included
1. Aqua peach: the pure and delicate peach color which makes your complexion look well naturally.
2. Aqua white: A transparent and bright white base with moist glitter as it has waterdrops.
3. Aqua pink: the colorful color sense with a lovely and clear pink which has pureness.
Find more products in the same category: