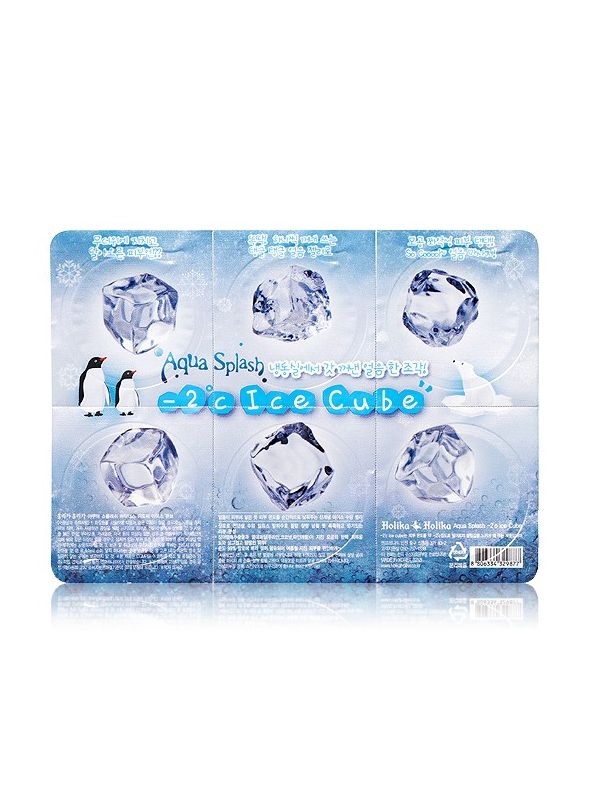 Remove this product from my favorites
Add this product to my favorites
Aqua Splash Ice Cube
· Jelly-type mask
· Moisturizes, Anti-wrinkle
· Tightens pores
· Contains 6 cubes
Collect 8 Queen Points buying this product.&nbsp+info
Holika Holika Aqua Splash Ice Cube is a refreshing & pore tightening product. Each box can be used up to 3-4 times. It has super-moisturizing effect, natural snow water, Alps ice water, pure 99% aloe, coconut, pineapple, etc. Leaves your skin feeling cool and hydrated. Coconut acts as an effective moisturizer on all types of skins including dry skin. It also delays wrinkles, and sagging of skin which normally become prominent with age. Pineapple contains enzymes that make skin elastic, improve skin hydration, and remove damaged and dead cells. For those who have dry skin, it can be used as treatment. It can be applied to the body.

- Benefits: Moisturizes, Anti-wrinkle, Improves skin elasticity, Tightens pores
- How to Use: Use after cleansing. Take out 1 cube and massage over the whole face with circular motions. Exert a little pressure to break the cube. Make the whole face absorb.
Find more products in the same category: