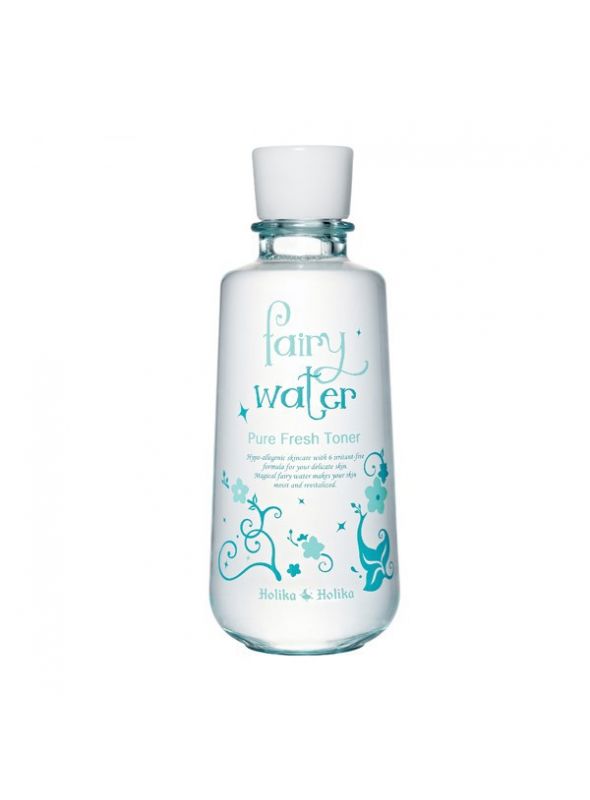 Remove this product from my favorites
Add this product to my favorites
Fairy Water Pure Fresh Toner
· Skin Toner
· Combination/ oily / sensitive skins
· 6 irritant free formula
· Size: 170ml
Collect 14 Queen Points buying this product.&nbsp+info
Holika Holika Fairy Water Pure Fresh Toner it's a Hipo-allergenic skincare with 6 irritant free formula for your delicate skin. Magical fairy water makes your skin moist and revitalized. The main ingredients are Chamomile Water, Tea Tree, Lavender and Calendula. Fairy water provides moisture and nutrition for skin. Hydrating and restores moisture in the skin. It floods your skin with moisture. You will feel the moist surge right after application.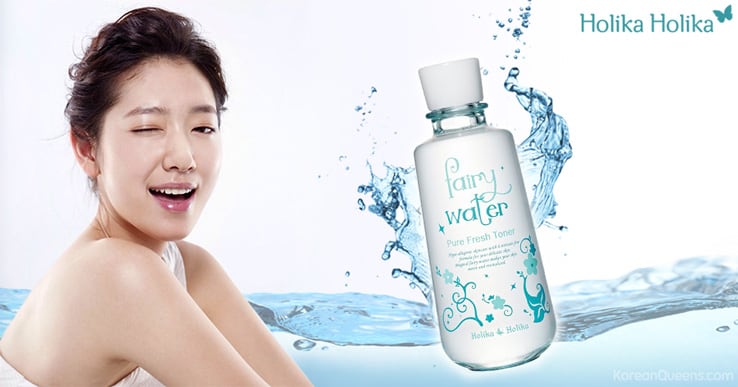 This product line is recommended for combination/ oily skin ant it's made for sensitive skins.
This mild skincare line is free of 6 chemicals: artificial pigment free, Artificial Flavoring free, benzophenone free, minearl oil free, Ethanol free (alcohol) and paraben free.

- Benefits: 6 irritant free formula, Smoothes, Moisturizes, Revitalizes, Nourishes, Restores
- How to use: After cleansing, apply a proper amount to your face, and tap lightly or use a cotton pad and gently wipe over face and neck.
Find more products in the same category: