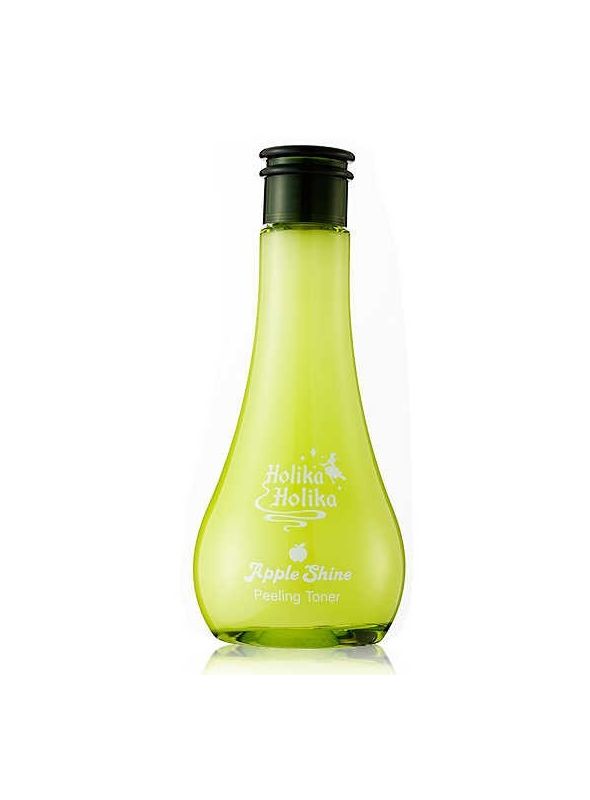 Remove this product from my favorites
Add this product to my favorites
Apple Shine Peeling Toner
· Peeling Toner
· Contains hyaluronic acid & organic fruits
· Removing dead skin cells, Smoothes and Moisturizes
· Size: 150ml
Collect 20 Queen Points buying this product.&nbsp+info
Holika Holika Apple Shine Peeling Toner contains fresh fruit and grain from nature, which is blended with natural cellulose. It softly removes dead skin cells. It provides enriched hydration and smoothes rough and dry skin by removing dead skin cells. It makes skin bright and luminous every day.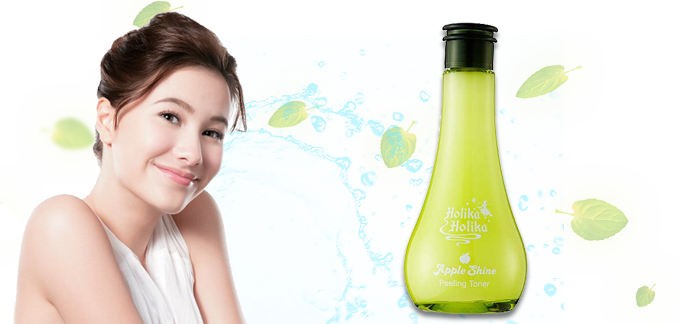 - Benefits: Cool Sensation, Smoothes, Exfoliates, Moisturizes, Removes dead skin cells
- How to use: After cleansing, pour a small amount into a cotton pad and gently wipe over face and neck from the centre outwards to remove dead skin cells.
Find more products in the same category: