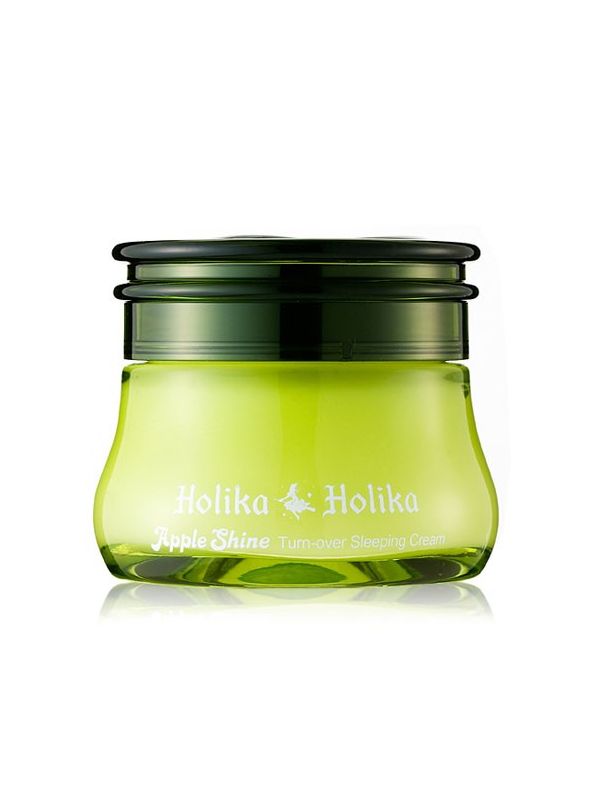 Remove this product from my favorites
Add this product to my favorites
Apple Shine Turn-Over Sleeping Cream
· Turn-Over Sleeping Cream
· With hyaluronic acid & organic fruits
· Removing dead skin cells, Smoothes and Moisturizes
· Size: 50ml
Collect 23 Queen Points buying this product.&nbsp+info
Holika Holika Apple Shine Turn-Over Sleeping Cream absorbs immediately into skin with a cool tingling sensation. It provides enriched hydration and smoothes rough and dry skin by removing dead skin cells. This water drop type sleeping cream offers moist and luminous skin after each use for a softer complexion. Contains hyaluronic acid, organic fruits and grains, and rich nutrients.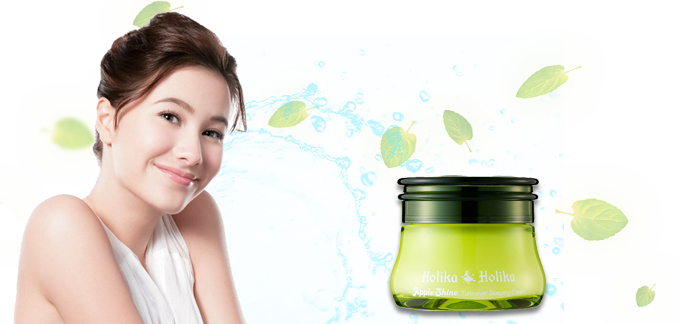 - Benefits: Cool Sensation, Water drop Effect, Smoothes, Exfoliates, Moisturizes
- How to use: After cleansing and applying toner. Apply all over face before bed. Rinse off in morning.
Find more products in the same category: