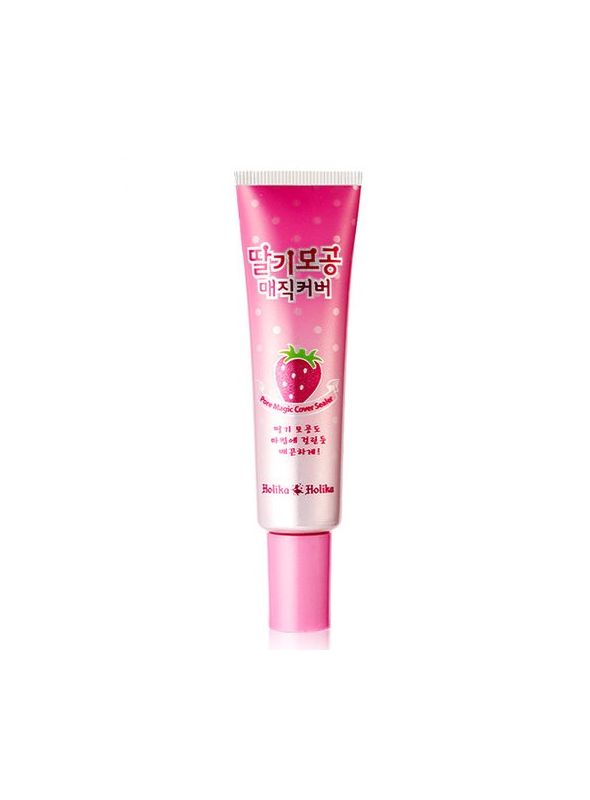 Display all pictures
Remove this product from my favorites
Add this product to my favorites
Strawberry Pore Cover Sealer
· Conceal for pores
· Control Sebum
· All skin
· Size: 10ml
Collect 12 Queen Points buying this product.&nbsp+info
Holika Holika Pore Cover Mousse Starter will conceal any imperfections you might have. Great product to use on an oily t-zone since it contains a sebum control powder. Also, contains pore mirage powder which will conceal any pores, especially useful for concealing pores on nose and cheeks. This sealer will absorb into your skin and give you a flawless pore free look. Is a great way to prime your face before starting your makeup regime.

- Benefits: Covers and Reduce pore appearance, Controls sebum, Moisturizes, Long-lasting
- How to Use: After basic skin care, apply this concealer on troubled areas such as nose, chin and cheek areas then follow with a BB cream or foundation.
Find more products in the same category: