Display all pictures
Remove this product from my favorites
Add this product to my favorites
Grapestone Foam Cleansing
· Facial Foam Cleansing
· Grape extracts
· Removing keratin
· Size: 180ml
Collect 7 Queen Points buying this product.&nbsp+info
FOODAHOLIC Keratin Scaling Grapestone Foam Cleansing is a foam cleansing product that gives healthy skin and refreshing feeling by controlling sebum and keratin inside the skin pores and leaving your skin moist.
Removes the again keratin, which is the cause of dark face color, using the extract from grape seed. The grapestone extracs protects the Collagen in the skin to prevent fine lines, and restore skin's firmness. It effectively absorbs excessive sebum and impurity within pores, leaving it silky smooth. This foam will make your skin more clear and bright.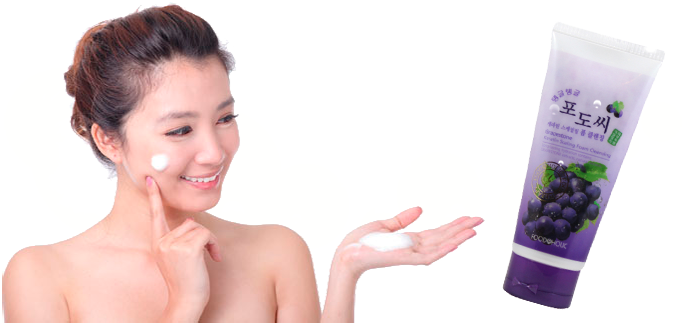 - Benefits: Cleanses, Removes Keratin, Prevent fine lines, Restores, Firms, Remove old skin cells, Natural extracts, Smoothes, Brightens
- How to Use: Take the substance in moderation and make foams in the palm of your hands. Rub it in your face like massaging softly, and then wash it up with tepid water.
Find more products in the same category: