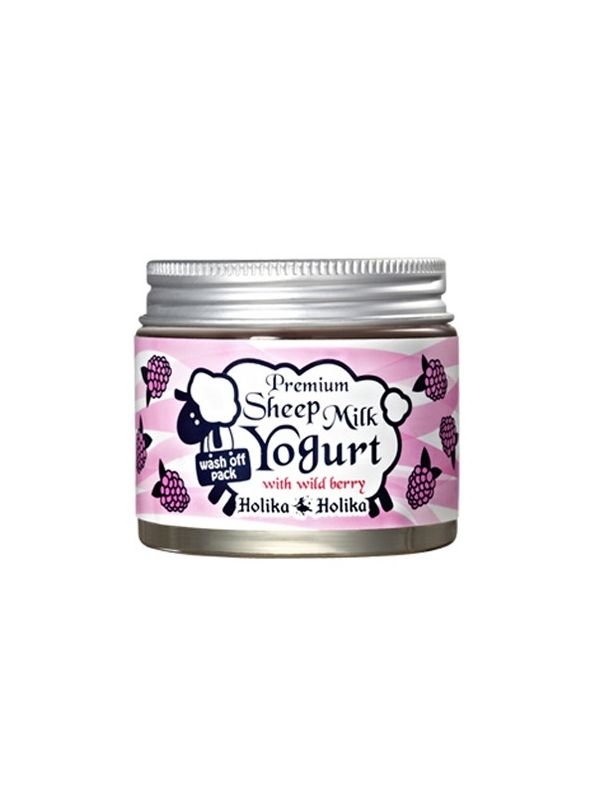 Display all pictures
Remove this product from my favorites
Add this product to my favorites
Premium Sheep Milk Yogurt
· Wash Off mask
· Yogurt and wild berry extracts
· Dry and sensitive skin
· Tamaño: 75ml
Collect 16 Queen Points buying this product.&nbsp+info
Holika Holika Premium Sleep Milk Yogurt wild berry is a highly moisturizing wash off type yogurt pack with nutrition-enriched sheep milk. Wild berries are rich in anti-oxidants that help calm inflammation and help reduce the appearance of wrinkles and scars. Sheep milk also contains lactic acid that acts as a natural, gentle exfoliater, leaving skin soft and glowing, feeling revitalized. It is particularly soothing for those with dry or sensitive skin.

- Benefits: Moisturizes, revitalizes, anti-inflammation, scar improvement, wrinkle Improvement
- How to Use: After washing your face and after skin toner, apply appropriate amount of product all over face. Avoid Eyes and Mouth. Wash off after 5-10 minutes with warm water.
Find more products in the same category: