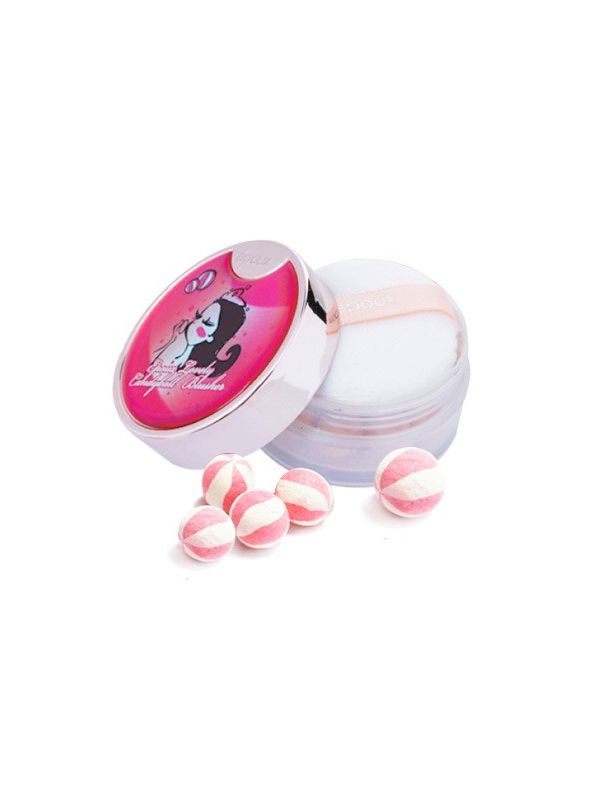 Display all pictures
Remove this product from my favorites
Add this product to my favorites
Lovely Candyball Blusher - Pink
· Balls blusher
· Tone: Ballerina Pink
· All Skin types
· Size: 10g
Collect 24 Queen Points buying this product.&nbsp+info

· For moisturizing & lively cheeks
Candyball Blusher dyes your skin with the harmony of its luxurious color and soft, delicate pearl.
Shiny and pearly Ballerina Pink and two colors of silver are evenly blended together to create a luxurious sense of color, making lovely and beautiful, gorgeous skin.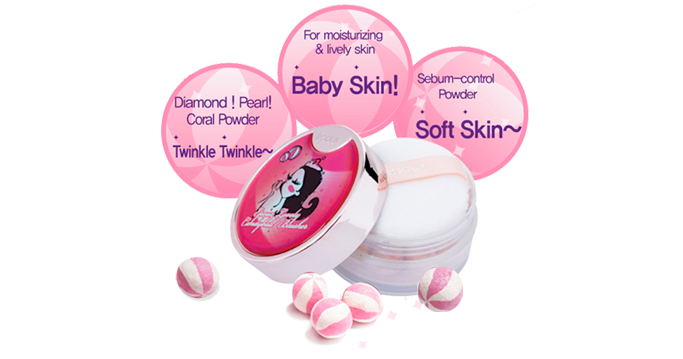 · Diamond! Pearl! Coral powder! Twinkle Twinkle!
It contains pearl refined from fine diamond, pearl, and coral powders which covers pores and blemish, thereby making the skin more beautiful, gorgeous, and lively.

· Sebum control Powder
The sebum-control powder absorbs excesive sebum and sweat sustaining make-up the entire day by maintaining smooth and soft skin like it's the first time you put make-up on.

· Straight Dough Method!
It is a process in which the contents of the powder are kneaded at once and matured after being molded in different sizes. Different colors are kneaded one at a time, which densifies the distance between the powder, strengthening cohesion and stability. It molds 8 different ingredients in the same size and amount, matures them, and then combines them, providing excellent mutual cohesion between each color which allows smooth and even application. There is no lumping of colors or powder, providing excellent application and usage.
- How to Apply: Lightly apply proper amount with puff or blush like rolling marbles. Pat the spot needed radiance and liveliness.
Find more products in the same category: