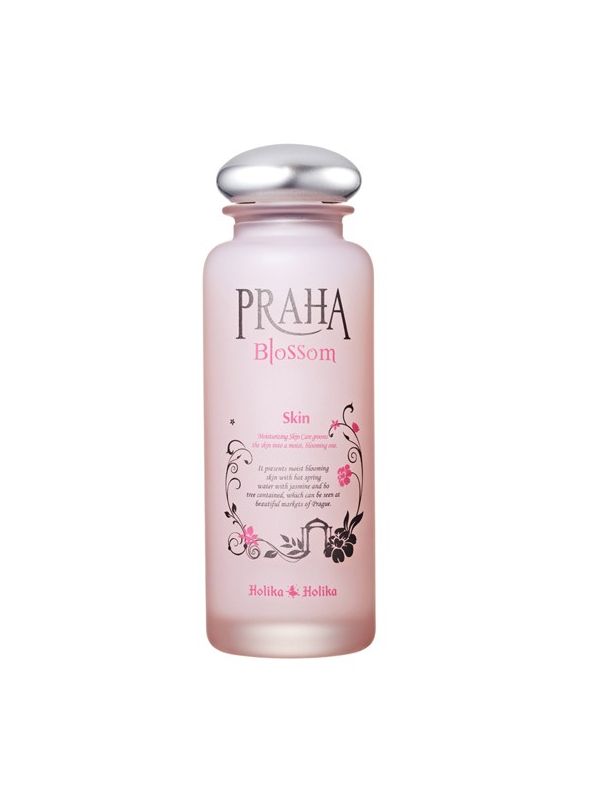 Display all pictures
Remove this product from my favorites
Add this product to my favorites
Praha Blossom Skin
· Skin / Toner
· Jasmine and barley essence
· All Skin
· Size: 150ml
Collect 21 Queen Points buying this product.&nbsp+info
Holika Holika Praha Blossom Skin is a toner that contains sake filtrate by using the help of plant and flower extracts to provide moisture to your skin. Uses hot spring water, elaeagnus pungens extract (silver thorn), jasmine extracts, licorice extracts, Aloe Vera juice, and tons of other flower extracts. Aloe's anti-bacterial properties reduce acne and help in preventing it. It is also effective in reducing redness and contains brightening properties. Aloe also is very hydrating and restores moisture in the skin.

- Benefits: Moisturizes, Tones and Brightens.
- How to Use: After cleansing, pour a small amount into a cotton pad and gently wipe over face and neck.
Find more products in the same category: