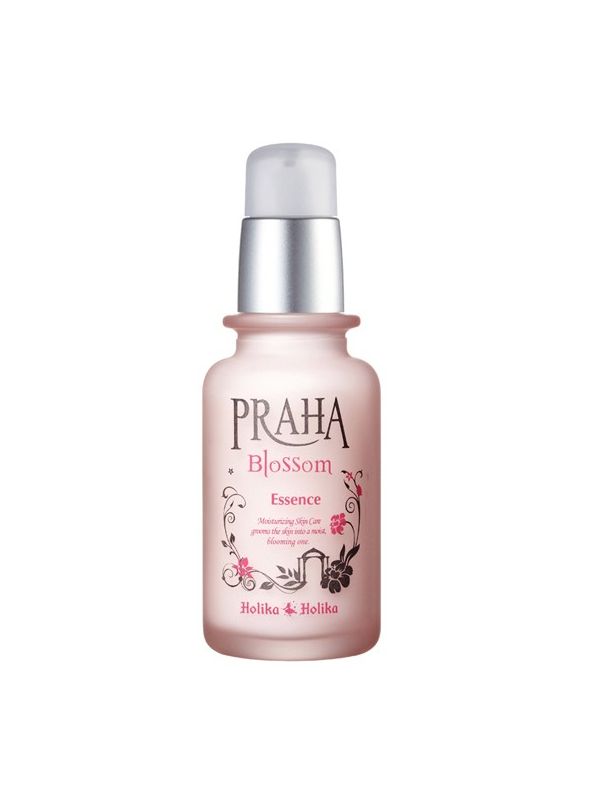 Display all pictures
Remove this product from my favorites
Add this product to my favorites
Praha Blossom Essence
· Essence
· Jasmine essence and barley essence
· All Skin
· Size: 50ml
Collect 25 Queen Points buying this product.&nbsp+info
Holika Holika Praha Blossom Essence is a moisturizing concentrate emulsion, which contains highly concentrated jasmine essence in the nutrition-rich hot spring water, making moisture blossom from beneath the skin. Jasmine is able to nourish skin, reduce fine lines and increase skin elasticity.
This line uses hot spring water, elaeagnus pungens extract ( silverthorn ), jasmine extracts, liquorice extracts, aloe vera juice, and tons of other flower extracts.

- Benefits: Moisturizes, Nourish, Soothes and Minimize wrinkles.
- How to Use: Use appropriate amount, apply it softly along the skin texture, and let it be absorbed by lightly tapping on your face.
Find more products in the same category: