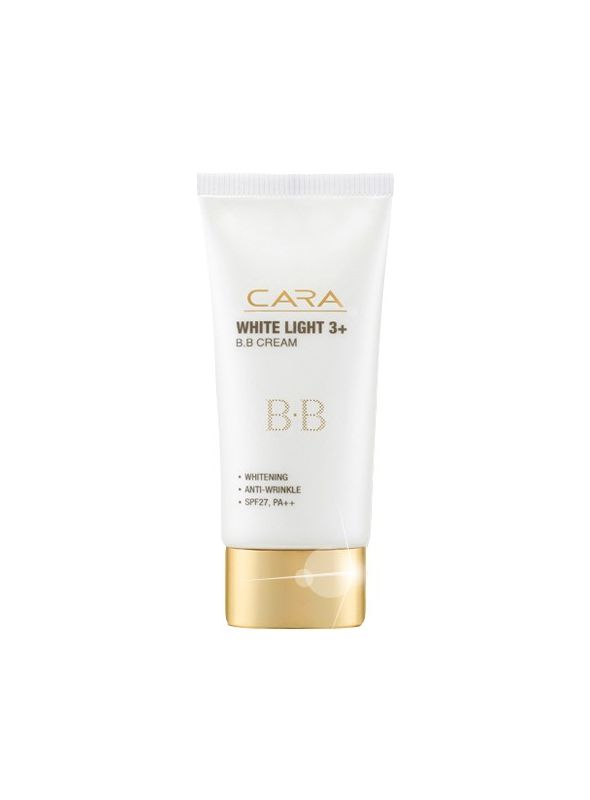 Remove this product from my favorites
Add this product to my favorites
Cara White Light BB Cream

· BB Cream
· Multi-functional
· Whitening & Anti-Wrinkle
· Size: 50ml
Collect 35 Queen Points buying this product.&nbsp+info
Cara White Light 3+ BB Cream is a new all-in-one type BB Cream of moisturizing, no darkening, coverage, primer, calming, astringent effect and sunscreen. Is a highly hydrating BB cream that contains 7 extracts of white flowers (Lotus flower, Iris, Lily, Freesia Alba, Edelweiss, Jasmine and White Rose) that revitalizes the skin cells and increases the moisture and elasticity of the skin.The Pearl Powder property with an improved adhesive texture, promotes moist and radiant looking skin, moisturizes the skin and maximize the radiance of the skin. The revolutionary Crystal Like Color effect makes face bright with perfect coverage for all the day. Cara White Light 3+ BB prevents the skin from being oily and dull by controlling the sebum balance. Contains natural antioxidant ingredients that make the vivid and clean skin tone by preventing discoloration of powder by oxidation.Also, Cara White Light 3+ BB have excellent whitening and moisturizing effects to prevent melanin from being accumulated and help to make the skin tone look brighter and clearer. This BB Cream have an SPF of 27 PA++ to protect your skin.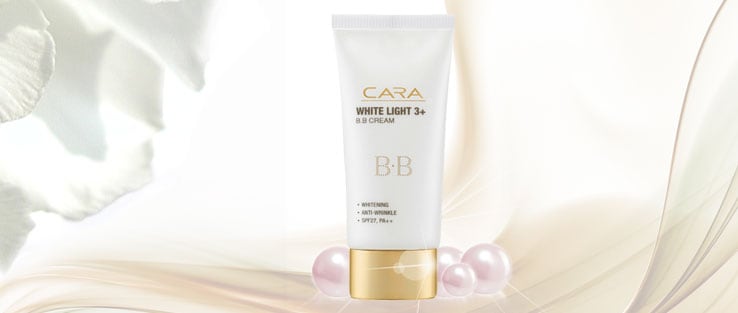 - Benefits: Hydrating, Revitalizes, Improves elasticity, Moisturizes, Zero Darkening, Full coverage, Primer, Soothing, Block UV rays, Dries quickly, Wrinkle Care, Brightens, Oil-free, Relaxes, Calms, Good coverage, Evens Skin Tone
- How to Use: Take an appropriate amount and apply a small dab to your cheeks, forehead, and chin. With the tips of your fingers spread bb cream evenly throughout your face. To avoid bb cream from caking, let sit for 5 minutes before building bb cream up for more coverage, and before apply any loose powders to set it with.
Find more products in the same category: