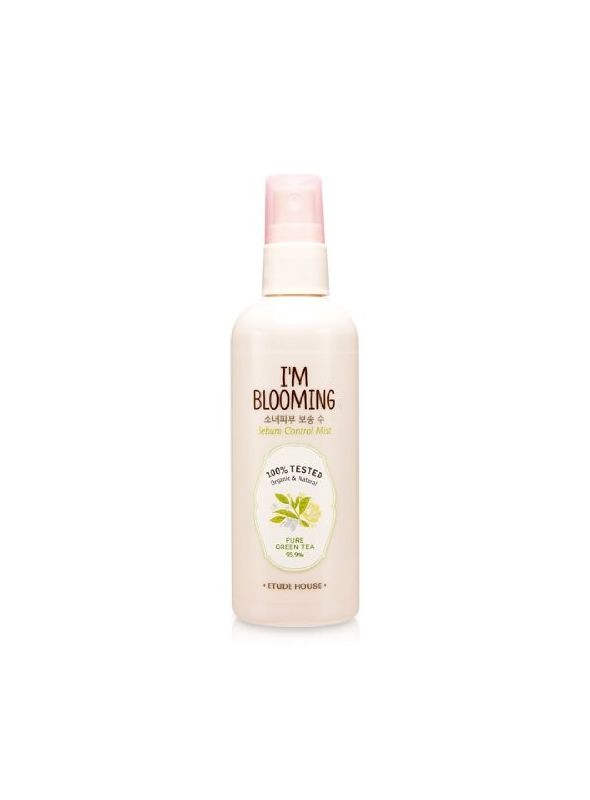 Remove this product from my favorites
Add this product to my favorites
I'm Blooming Sebum Control

· Facial Mist
· Controlling oil & shine
· 100% organic Green Tea
· Size: 150ml
Collect 15 Queen Points buying this product.&nbsp+info
Etude House I'm Blooming Sebum Control Mist this sebum control mist thoroughly hydrates thirsty skin while controlling oil and shine, providing soft powdery skin. Contains natural ingredients that strengthen skin's natural vitality, this mist helps maintain fresh, blooming and healthy skin.
This facial mist contans 95'9% of early summer green tea extract (Camellia Sinensis Leaf Extract) that balances out skin's moisture level for a moist inside with a soft, powdery outside.
- Benefits: Controls sebum, Reduces facial shines, Hydrates, Nourishes, Relieves, Softens, Healthy, Pure
- How to Apply: Frequently spray evenly onto face whenever skin care is needed. Leave at least a 20cm distance from face when spraying.
Find more products in the same category: