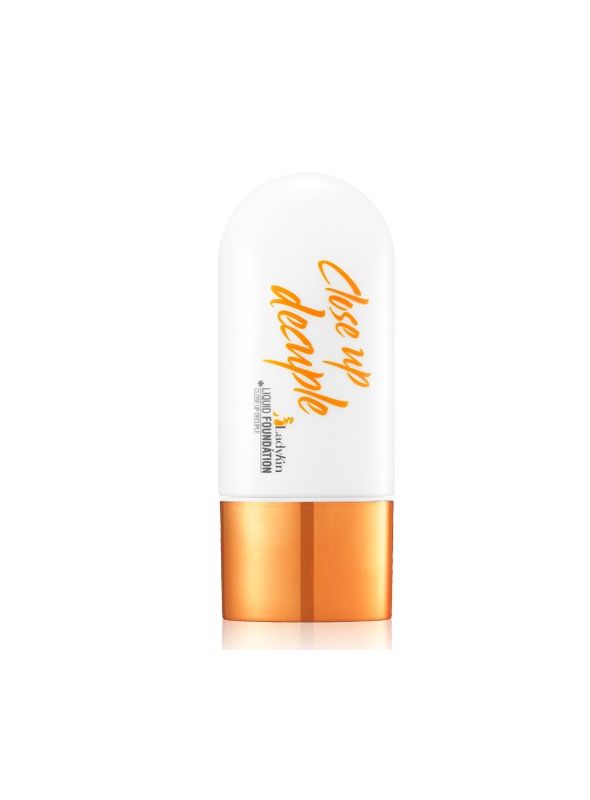 Remove this product from my favorites
Add this product to my favorites
Closeup Decuple Liquid Foundation

· Liquid foundation
· Transparent & radiant skin
· Full coverage, Brightens & Moisturizes
· Two Colors
· Size: 30ml
Collect 10 Queen Points buying this product.&nbsp+info
LadyKin Closeup Decuple Liquid Foundation is liquid foundation that creates transparent and radiant skin tone by covering skin defect naturally with moist adhesion. This foundation provides the excellent skin protection of the coating effect thanks to the silicone elastomer gel that maximizes the conditioning of your skin surface and finishes naturally as smooth and original skin helps to prevent moisture evaporation of skin by forming a thin protective film. Creates moist and fresh skin. It helps to create a shiny and bright effect with the spread refection effect of light containing silica ingredient. This Liquid Foundation is Free-paraben and Free-mineral oil.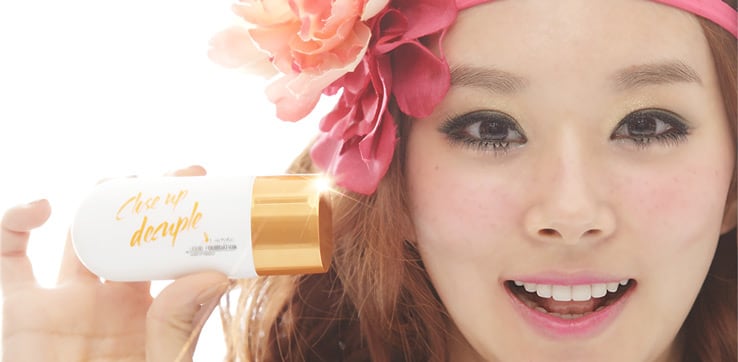 Its main active ingredients are Bamboo leaf extract, Red Rose extract and Ginseng callus culture extract.
It's available in two diferents shades:
- 01 Pink Beige: Those who want to create white skin tone or vital skin.
- 02 Yellow Beige: Those who want to create clear skin due to dark complexion.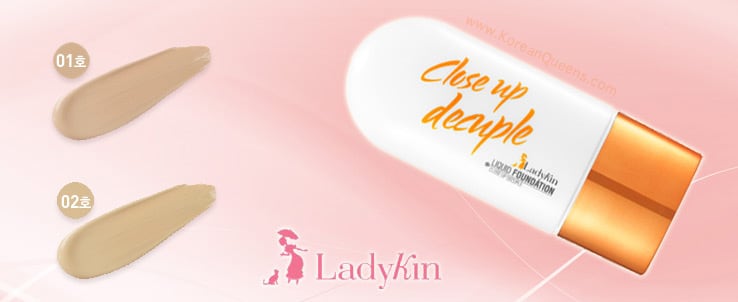 - Benefits: Soothes, Moisturizes, Full coverage, Brightens, Whitens and Irritant free formula.
- How to Use: Take an appropriate amount and apply a small dab to your cheeks, forehead, and chin. With the tips of your fingers spread make up foundation evenly throughout your face.
Find more products in the same category: